How Many Gutter Downspouts Do I Need?
---
If you're building an addition on your house or doing some work on your roof, it's important to make sure you have enough gutters and downspouts to effectively drain rainwater from your roof to away from your house. A question we get a lot from homeowners in that situation is, "How many gutter downspouts do I need?"
A downspout is typically able to support up to 30-35 feet of gutter, so if you have more than 35 feet of gutter, you'll likely need more than one downspout.
Keep reading to learn more about how to calculate exactly how many downspouts you'll need. Or if you're in or near Gap PA, call us today at 717-587-1720 to request a free estimate. You don't want to sell yourself short and end up with water overlowing out of your gutters like in the picture below!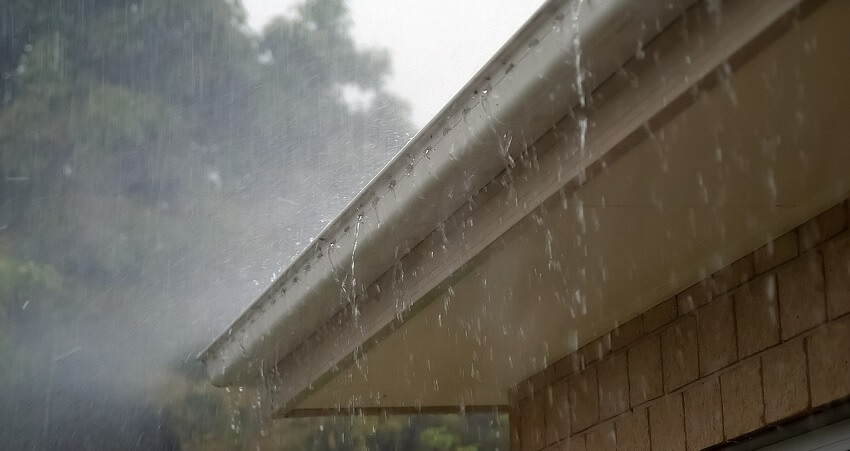 What Factors Impact The Number Of Downspouts Needed?
While the general rule is that you'll need a downspout for every 30-35 feet of gutter, your actual needs may be different.
The first step is to of course measure the total length of gutter that you have (or will have). You don't have to climb a ladder to measure the gutter itself - just measure at the ground level below where the gutter runs.
One of the biggest factors that plays into how many downspouts you'll need is how much volume of rain the gutter will need to handle. If you have a very large roof and you get a lot more rain than other parts of the country, you may need more downspouts.
Additionally, the width of your downspouts will have an impact on how many you'll need. For example, a 3x4 inch downspout could handle as much as twice the amount of rainwater that a 2x3 inch downspout could handle.
Request A Quote For Gutter Installation
How Can Install More Downspouts If I Need Them?
Now that you have a ballpark idea of how many gutter downspouts you'll need, it's time to find someone to install them for you. If you're in Gap PA or surrounding areas, our team here at Paradise Ridge Builders and help you with any gutter or downspout related needs, whether that's installing a new system, adding an extra downspout, or replacing broken or damaged gutters. Contact us today to request a quote or to schedule a job!
---
Contact us for Gutter & Downspout work - or - Call Us: 717-587-1720
---