Roof Repair in Lancaster & Chester County
---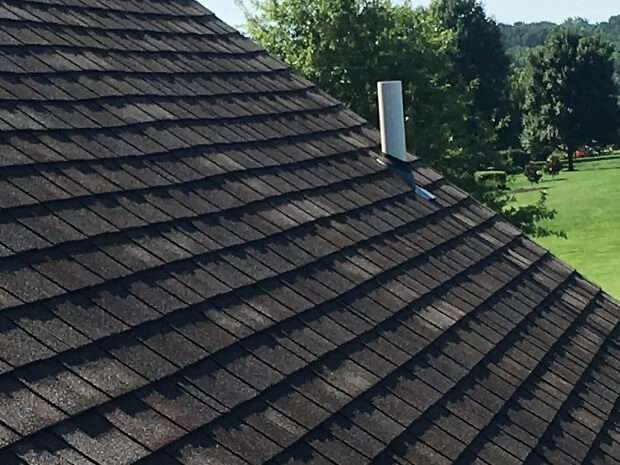 Leaky roof? Shingles cracked or missing? Don't risk DIY roof repairs when a professional can fix it and keep you safe on the ground! We offer economical roof repair by skilled roof tradesmen. Your roof repair cost will be nominal compared to the cost of ignoring needed roof repair.
As a Certainteed Master Shingle Applicator, Owner Daniel Fisher can inspect your roof and access what repairs are needed to get your home securely sheltered. He will inspect your roof and his extensive knowledge, training, and experience in roofing services to assess the damage and repair your roof, restoring your peace of mind.
Following your roof repair, Daniel will take precautionary measures to remove debris from the work site and protect your property. You'll be left with a solid roof that will last for years to come.
Common Reasons for Roof Repairs
Ordinary wear & tear
Storm damage (debris or missing shingles)
Wind damage
Hail damage
Holes
Water damage, gutter backups, excessive moisture
Has your roof suffered storm damage? Chester and Lancaster counties can experience some fairly rough storms and it's not uncommon, especially in the summer, for strong winds and hail to impact homes in the area. Call Paradise Ridge Builders to assess the damage left behind by severe storms. We'll inspect your roof or siding and give you a quote for the roofing services it will take to restore your home's shelter.
We are based in Paradise, Pennsylvania and can travel throughout Lancaster and Chester counties including Ephrata, Manheim, Downingtown, Exton, etc. If you're close by, please click the button below to contact us to learn how we can help!
---
---