Gutter Repair
---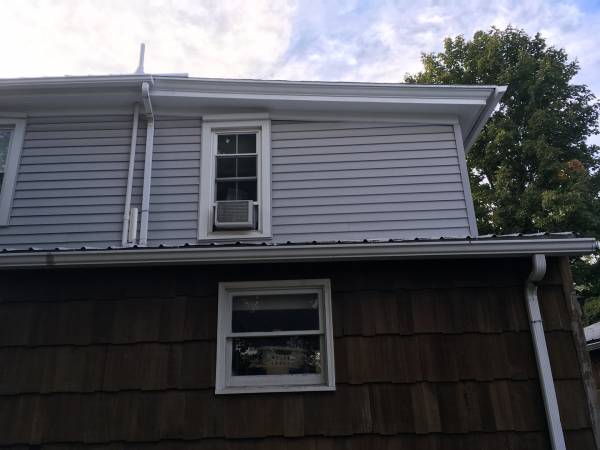 Your rain gutters are crucial to keeping damaging water away from your home's foundation. Leaky gutters or damaged sections in your home's gutter compromise that system.
Small rain gutter repairs can mean huge cost savings in the end. Your home's gutter system needs to successfully divert water from your home to prevent erosion, basement flooding, and damage to your landscape. Ignore a break in the system and you'll soon realize the mistake in doing so.
We offer gutter repair services in which we can diagnose the issue and fix your home's gutter system so it's back to effectively pulling water away and preventing it from pooling around your home's foundation.
Your gutters may only need minor repair, such as sealants, patches, and hanger replacements, or something as simple as a gutter cleaning. Let our professionals determine the severity of your gutter repair and get that protective perimeter around your roof back in shape.
---
---