Gutter Replacement
---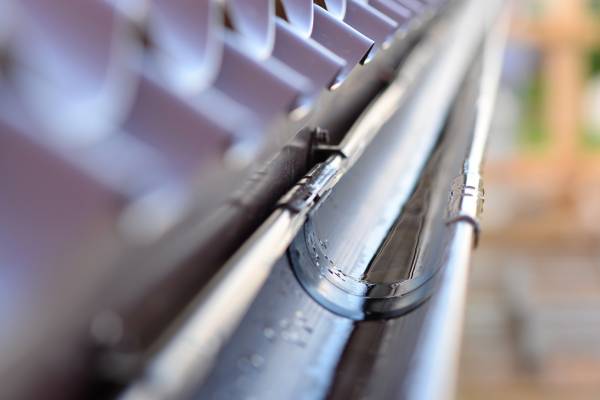 Sometimes the damage to rain gutters is more extensive than a small repair can fix. Rust spots, holes, a sagging or incorrect pitch are just a few of the many reasons the gutter around your home's perimeter may need to be replaced.
A damaged or insufficient gutter system can cause moisture to collect in your basement, which could lead to mold. Also, water that pools near your home's foundation can cause cracks, compromising the integrity of your home's structure.
Our professional gutter replacement services can get proper drainage reinstated with gutter installation and without you having to risk getting up on your roof and maneuvering ladders and equipment. We'll make sure nothing gets missed (like making sure you have enough downspouts to properly drain rainwater). Hire Paradise Ridge Builders to make sure the job gets done correctly and the problem is eliminated.
Are your gutters failing to move water away from your home? Paradise Ridge Builders can ensure that you have seamless gutters and provide gutter guard installation to help protect your home. Gutter guard installation can help prevent gutter clogs and water overflow. Standard gutters have no leaf cover. Gutter protection lets you enjoy less maintenance with no need to continuously remove tree debris and muck from your roof's perimeter. Gutter guard installation can also prevent standing water, which makes them less inviting to insects who like to lay their eggs in it.
---
Contact us for Gutter Replacement - or - Call Us: 717-587-1720
---